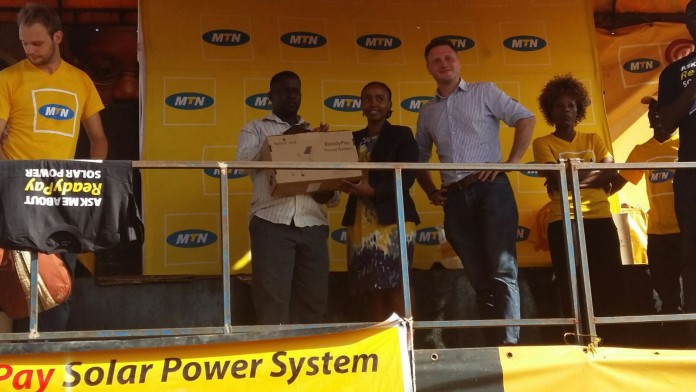 MTN Group continues to make strides in achieving its sustainability vision of protecting and creating economic value for the company and its stakeholders, through responsible environmental and social core business practices.
The Group has released its annual Sustainability Report for 2015, which details how MTN is delivering on the three sustainability focus areas of creating sustainable economic value, reducing its environmental impact and delivering societal value in a sustainable and ethical manner.
"Like all businesses, we face challenges from time to time. However, we are not deterred in our sustainability journey. As a major ICT role-player in emerging markets, we are acutely aware that our resources can make a meaningful difference to the lives of our customers and communities," states MTN Executive Chairman, Phuthuma Nhleko, in the report.
As part of our efforts to create sustainable economic value through digital inclusion, MTN rolled out a number of key initiatives in the past year.
In Benin, for example, MTN partnered with Netherlands Development Organisation (SNV), the government, local solar power companies and a local micro-finance institution to ensure its rural network could be used to distribute solar power products. As a result, approximately 10, 000 solar lamps were sold between March 2015 and August 2015 and 100 MTN airtime agents now offer solar power charging services to increase their offering and revenues.
In addition, services such as MTN Mobile Money, continue to transform millions of lives by providing access to financial services for people that are largely excluded from traditional financial services.
There are over 9.79million active users who are able to perform local and international money transfers, make utility payments, settle taxes, save money in their interest-bearing mobile wallets, buy micro-insurance and pay school fees. In Uganda, for instance, Mobile Money facilitated the collection of 26.3billion ugx in payments for water fees in 2015.
MTN also rolled out its Internet of Things (IoT) platform in 2015, which is allowing digital solutions to contribute to the efficient use of resources in the energy, water and agricultural sectors through solutions such as smart metering. Smart meters monitor the consumption of resources such as water or electricity, via remote application infrastructure, and provides insight into how, when and where such resources are used. Other digital inclusion initiatives span across driving the use of smartphones by offering affordable handsets, as well as m-health, m-education and m-insurance services, among others.
In the area of eco-responsibility, MTN's investments in efficient and green power sources, energy, carbon accounting programmes, e-waste management and office greening projects, are ensuring the company continually works towards achieving more, with fewer resources, and a reduced environmental impact.
"In 2016, we hope to continue to enabling digital dividends for our stakeholders by harnessing the spirit of innovation and collaboratively developing solutions to opportunities and real-life challenges in our markets," concluded Nhleko.