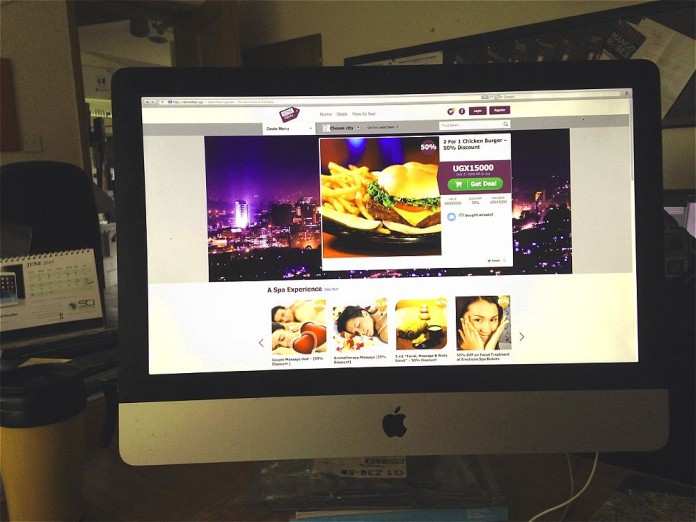 The past three years the Ugandan e-commerce sector has gone from non-existing to booming. We have seen an explosion of e-commerce companies entering the market and encouraging us to buy and sell cars, clothes, apartments and much more online. The question is, who is actually benefiting from this success?
Having been living and working in Uganda for the past 2.5 years, I have had the privilege of following the interesting and rapid development of online-based business up-close. When I first came to Uganda, one of my biggest frustrations was the amount of time I had to spend in traffic just to go to town to find that one product I was looking for. Today, I save time, money and my temper by ordering food, laundry services and all kind of products online without having to put up with the "muzungu price" trap. I have also taken the opportunity to start my own e-commerce venture and leverage the wave of success. But what still puzzles me is the lack of the Ugandan presence in this booming market.
The sales of the e-commerce sector in Western Europe has increased from 57 Billion USD in 2008, to 97 Billion USD in 2013 and is expected to reach 184 Billion USD in 2018, and Asia is not far behind. So there is no doubt that there is money to be made in the e-commerce industry. The question is why Ugandans are missing out on this opportunity?
Well, as you might have presumed, there is no simple answer to this question. But here are a few things I have noticed since I came to Uganda.
The louder the better?
When we think about e-commerce in Uganda, our minds naturally go to the companies that have been screaming out their message loud and clear the last year. OLX, Hellofood and Jumia are a few examples of the companies that have managed to penetrate the market and brand themselves among the majority of people in Kampala. What all these companies have in common, is the fact that they all have large international owners with a core focus on e-commerce and online business in emerging markets. With that comes and extensive marketing budget, expertise and low expectations of quick returns. So essentially, rather unique prerequisites in a traditional business environment.
Understanding how e-commerce works
Starting Done Deal on my own, with no external financial backing, I have gone through the process of seeking investment, both local and international. Ideally I would prefer to have local investors who understand the market and can help us navigate, but that has proven more difficult than I ever anticipated. There is no doubt that there are plenty of potential investors in Uganda – I have met with many of them, pitched the business and described the opportunities of the sector. However, the same challenge has occurred in almost all discussions: the unrealistic expectations of quick returns. E-commerce is very different from traditional business, it is resource demanding, costly and the initial value is not built on revenue but user-base and traction. The returns are long-term and the exit strategies controversial. Don't let the extravagant marketing fool you, most of these companies are not profitable yet, they have just chosen a fierce strategy for penetrating the market. Remember, e-commerce is high risk and capital intense, but will generate high returns if successful.
Is Uganda lacking talent?
There is a simple answer: No. Uganda has plenty of techies and entrepreneurs with more then enough skills to develop the next big e-commerce venture. The problem is not lack of talent, the problem is lack of support and network. Done Deal has now passed the first period of the start-up journey, we have gone from bootstrapping, to securing seed capital. But we have only been able to do this with help of international investors with understanding for e-commerce. I have personally exhausted my networks and managed to find people who believe in our team and are willing to invest in the opportunity of e-commerce. I'm lucky to have a broad international network and fantastic advisors who have helped me with this. That's what the average Ugandan tech start-up lacks, not talent.
In conclusion, if Ugandan investors fail to understand the dynamics of e-commerce and hesitate to invest, Uganda will miss the opportunity of leveraging the potential of the sector. We have only seen the beginning, it will be hard to compete with the large international players, but there are still plenty of gaps to be filled. Talent is not the problem, understanding is.
Guest Post by Iliana Björling Lindeberg, Managing Director – Done Deal Uganda