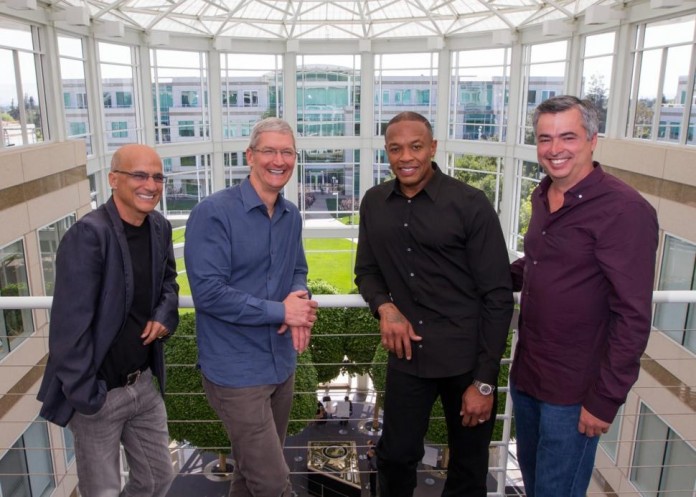 Apple which spend over over $3 billion to acquire Dr. Dre and Jimmy Iovine's company, has come out and released a statement documents "decades old" allegations  of his past.
Dre's past was glossed over by the box office smash Straight Outta Compton, which charts the rise of Dre as a member of the groundbreaking group N.W.A.
In a statement, Apple wrote: "Dre has apologized for the mistakes he's made in the past and he's said that he's not the same person that he was 25 years ago. We believe his sincerity and after working with him for a year and a half, we have every reason to believe that he has changed."
The response came after Dr Dre's statement where he issued an apology to "the women I've hurt."
The statement read: "Twenty-five years ago I was a young man drinking too much and in over my head with no real structure in my life. However, none of this is an excuse for what I did. I've been married for 19 years and every day I'm working to be a better man for my family, seeking guidance along the way. I'm doing everything I can so I never resemble that man again.
Apple is so careful about its public image and it recently went on record about the increased number of women it is hiring in response to allegations of sexism in male-dominated Silicon Valley.
[Via]