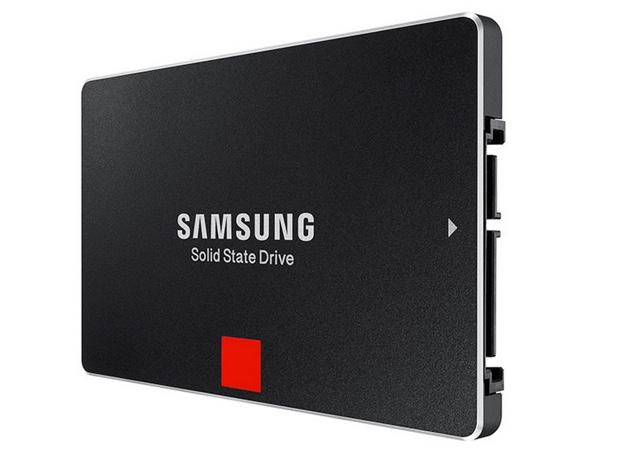 Electronics maker Samsung has unveiled new 2TB SSDs.
The 2TB 850 SSD Pro and Evo drives are the company's newest and highest capacity retail offerings.
They are equipped with Samsung's advanced chip solutions, including 128 individual Samsung 32-layer 128Gb 3D V-NAND flash chips, an upgraded high-performance MHX controller that supports 2TB capacity, and four 20nm-class process technology-based 4Gb LPDDR3 DRAM chips.
The release follows Samsung's experienced surge in demand for 500GB and higher capacity SSDs with the introduction of our V-NAND SSDs.
"The release of the 2TB SSD is a strong driver into the era of multi-terabyte SSD solutions," said Un-Soo Kim, Senior Vice President of Branded Product Marketing, Memory Business at Samsung Electronics.
He says they will continue to expand ultra-high performance and large density SSD product portfolio and provide a new computing experience to users around the globe.
At the moment, the drives are desktop only but there are plans for notebook versions as well.
Samsung guarantees the 2TB 850 Pro for 10 years or 300 terabytes written (TBW), and the 2TB 850 Evo for five years or 150 TBW.
The 2TB 850 Evo IS priced at $800, while the 2TB 850 Pro is at $1,000.
[Via]