East Africa's premiere mobile startup's pitching competition and conference came to an end yesterday, ending a long, intense and exciting two days of pitching and several months of planning. The competition kicked off early this year with outreaches across East Africa. Here are the winners of Pivot East 2013.
Mobile Society  Category

Irene Kagwa of Uganda Communications Commission awarding the Kytabu Team, Dr. Ndun'gu and Tonee Ndung'u
Kytabu: A micro-leasing textbook subscription application that enables students to get just the material they need to learn, when they need it, wherever they are and pay for just that piece of content while they have it. From Kenya
 Mobile Enterprise Category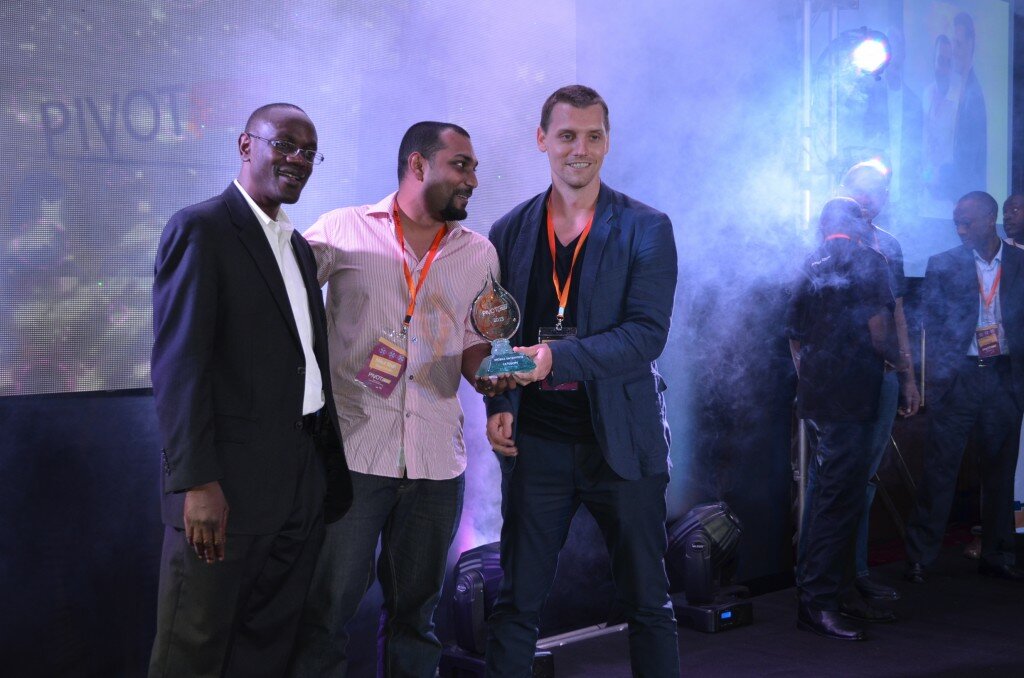 Ivan Lumula Of Microsoft awarding Mikul Shah and Johann Jenson of Sleepout
SleepOut.com: Web and SMS-driven booking process connects both commercial and peer-to-peer hosts with guests and agents. From Kenya
 Mobile Entertainment Category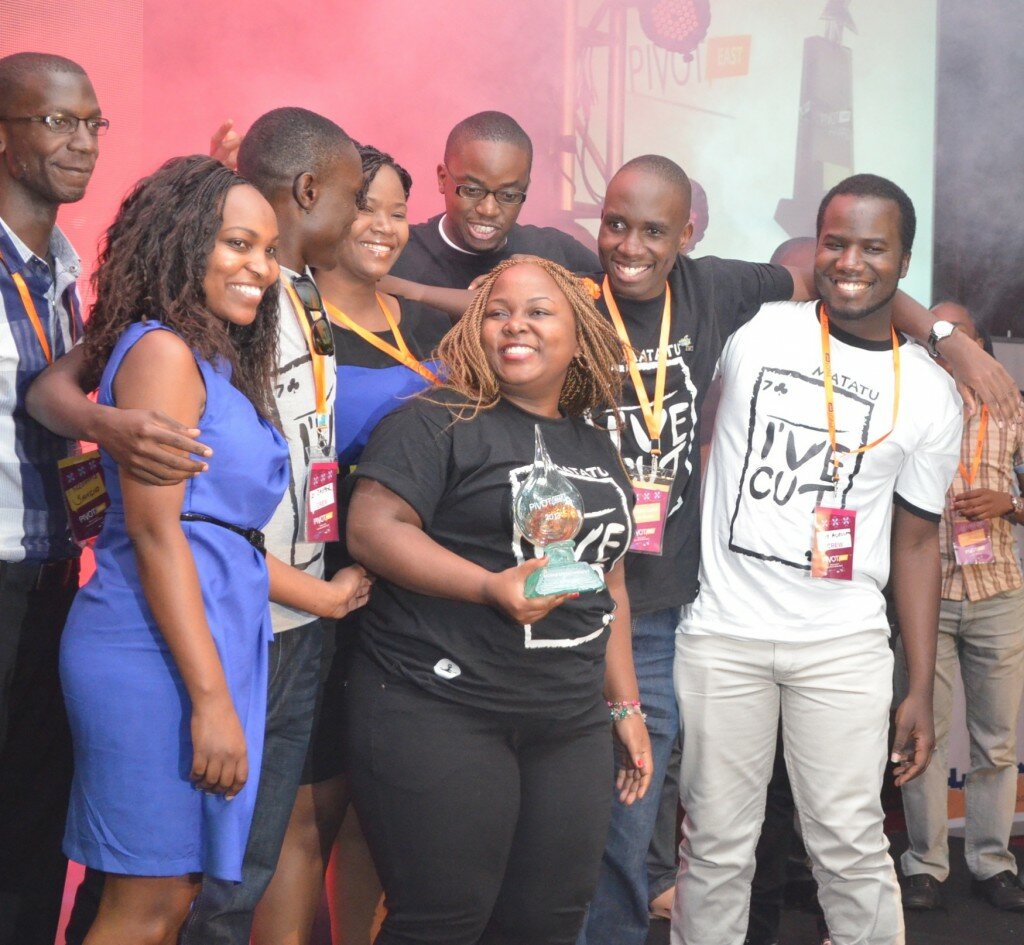 Kola Studio's Team
Kola Studios: Matatu, is a two-player card game based on the popular Ugandan game played with a pack of cards.The game can be played on Mobile (Android) and on Facebook. From Uganda
 Mobile Finance Category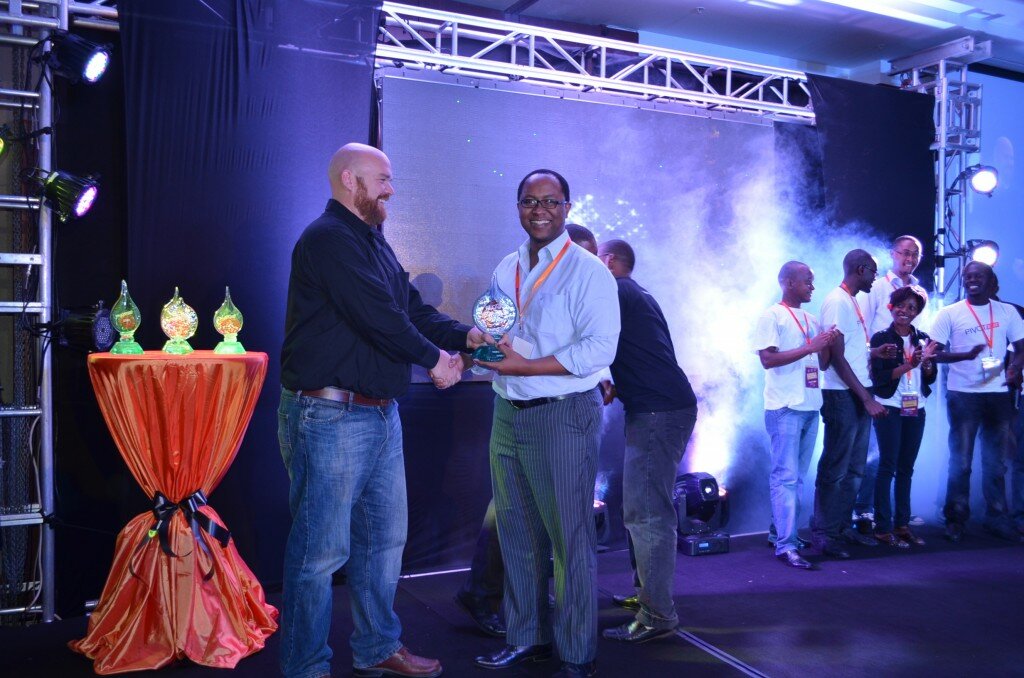 Erik Hersman giving Geoffrey Ndosi of Go Finance the trophy
GO Finance Company Ltd: GO, leverages business value chains & technology to provide MSMEs at the base of the pyramid. From Tanzania
 Mobile Utility Category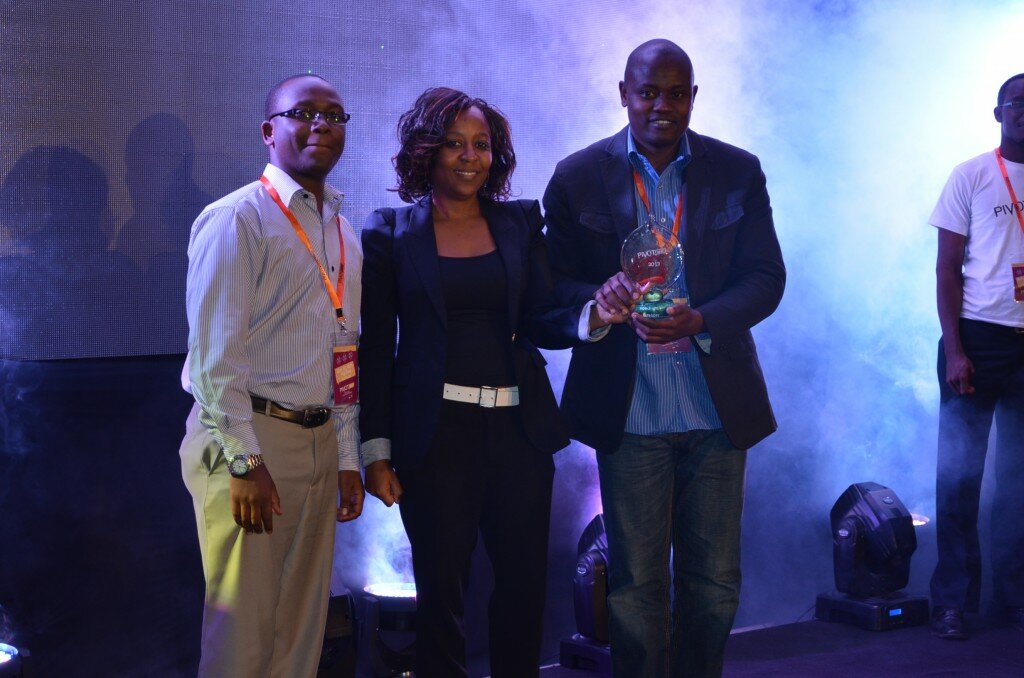 Agatha Gikunda of Intel with Laban Okune and Mark Ngetich of Ma3Route
Ma3Route: Ma3Route, crowd-sources for traffic and transport information from locals in order to provide users with up-to-date information that can inform their movements. From Kenya.
Source: PivotEast