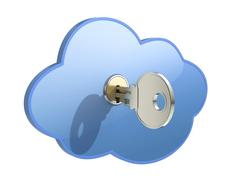 The benefit of this "virtual shield" approach means that customers with Trend's Deep Security, available for physical and virtualised servers, as well as virtual desktops, or its new Deep Discovery aimed at detecting advanced persistent threats, will be able to block over 200 million threats per day identified by the Smart Protection Network.
The threat intelligence is also applied in real-time to Trend's Titanium products for consumer endpoint security and Trend's mobile, messaging and gateways products.
VMware signs up more security vendors to vShield partner programmeMcAfee, Symantec, Sophos and others promise virtual security protection Hackers 'target' enterprise servers running Trend anti-virusScans spike after vulnerabilities published.
Virtualisation changing the antivirus market says Trend MicroMalware protection shifting to protecting virtual machines The future of anti-virus protectionSignature based scanning can't cope any more Security concerns cloud virtualisation deploymentsSeparating myths from reality Five tips for effective cloud securityHow to secure the cloud G-CloudThe latest news, features and blogs about the government's G-Cloud online appstore.
Trend now develops "virtual patches" based on any identified exploit, even if the vendor hasn't formally issued a security patch yet, says Tom Kellermann, Trend Micro's vice president of cybersecurity.
"Within an hour, all our customers that use Deep Security would have it, even if Microsoft didn't have a patch for 10 days. "Cloud security needs to improve, analysts warn Cloud security guidelines released by ENISA Lower Security Risks and CostsTrend's Smart Protection Network introduced in 2008 to aggregate real-time threat information and automatically transmit needed updates to Trend security software.
Today, "there's a shift away from payload-based malware to Web-based threats," says Kellerman, adding Trend now has 1,200 threat researchers. "We made a commitment in tens of millions of dollars in going after the source of attacks."
Some of the new capabilities include mobile app reputation to detect mobile threats. "There are not just malicious apps out there, but many legitimate apps made bad," Kellermann says.
The goal of Smart Protection Network is to protect customers, "and insulate them from the nefarious attack techniques that are utilised in 2012," Kellermann says.
source: Computer World UK