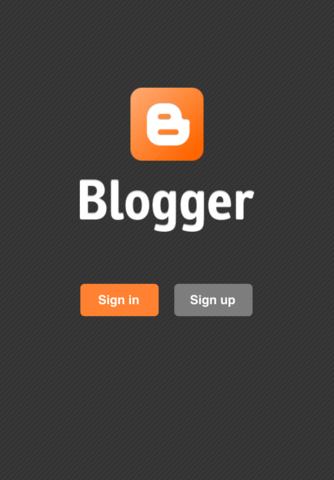 The app allows you to publish from multiple Blogger accounts, post images from the gallery or the camera and label your blog posts. There is also support for tagging a post with a location. You can save your posts as drafts or publish them immediately and browse the list of drafts and posts in your archive.
The app seems to stick to the Google 'less is more' aesthetic, with a two-tone orangesickle interface. You also can't do much more than write and publish. No formatting, no image adjustment, not even a choice of fonts or even a button to add a link. It seems incredibly bare-bones at this point. There are a dozen other alternatives that offer more features on the App Store. It is a start, however, and Google seems to like dropping apps like this and then iterating on them in public, so hopefully we'll see some updates coming in the future that add the basic necessities.
 There have been other apps for iOS that allow publishing to Blogger, like BlogPress, but this is the first official one. You can grab the Blogger app now on the App Store.
Source: TNW NEWS