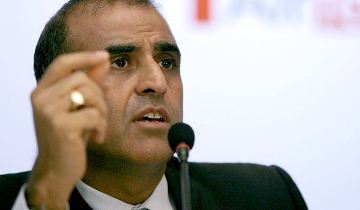 Bharti Airtel plans to invest over USD 100 million in its operations in Rwanda over the next three years. The Company's operations will also generate direct and indirect employment opportunities in the country.
"We are entering an exciting era in telecommunications in Rwanda, which entails bringing advanced broadband wireless services at more competitive prices and allowing more people in rural areas to access mobile technology," said Hon. Dr. Ignace Gatare, Minister in the President's Office in Charge of ICT.
"We welcome Bharti Airtel to Rwanda and are confident that their experience in operating in emerging markets will add immense value to our telecommunications sector. This also marks the largest investment out of India into Rwanda and will be invaluable in enhancing the economic cooperation between the two Nations."
Mr. Sunil Bharti Mittal, Chairman and Managing Director, Bharti Airtel said, "We are pleased to be part of the vision of the Government of Rwanda to take telecommunications forward as a priority. We will work with the Government to bring affordable and best in class mobile services that add value to the lives of people of Rwanda and contribute towards bridging the digital divide in the country."
"Rwanda is a key telecom market with immense growth potential and will strengthen Bharti Airtel's footprint in East Africa." added Mr. Mittal.
Since its foray into Africa, Bharti Airtel has made significant strides with the successful launch of the 'Airtel' brand, bringing its eco-system of global partnerships for IT, Network and Customer Care and introduction of affordable tariffs and innovative products. Going forward, the Company plans to leverage big opportunities in 3G voice & high speed wireless broadband and mobile commerce.