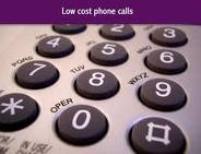 The 35 per cent mobile penetration means that only 35 people out of every 100 have mobile phones.
Mr Naidu said that if players are supported by the government and the Uganda Communications Commission, mobile penetration will grow by 1 percentage point every month. "A price ceiling affects affordability. Putting rates at Shs2 per second will makes it too expensive for customers in this era of rising commodity prices. Market forces should be left to control prices," Mr Naidu said.
He was speaking at a function to launch a Warid and Air Uganda promotion in which 100 return air tickets will be won by Warid customers every week over a period of eight weeks. Winners will choose a destination of their choice within East Africa such as Zanzibar, Mombasa, Nairobi, Dar es Salaam and Kigali.
Air Uganda chief executive officer, Mr Hugh Fraser said, the partnership will give them an opportunity to spread marketing and penetrate a wider audience across the country using Warid's wide reach.
Source: Daily Monitor News