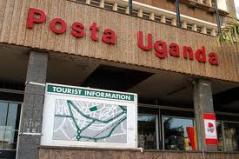 Currently, almost everyone owns a mobile phone or has internet access or both.
This leaves one wondering whether or not the future of the once buoyant communication platform is hanging by a thread.
Ms Lilian Rebeccah Akullo, Posta Uganda manager corporate communications paints a bright picture for postal services."Postal services will never completely die out. No one can do it as inexpensively as we do. We are here to ensure that everyone in the society is catered for," she says.
Sending and receiving parcels for printed material such as books, which can't be sent through mobile phones or Internet makes postal services relevant.
The platform is, however, known to be labour-intensive and is neither fast, flexible nor innovative, the complete opposite of the digital era, presenting a huge challenge.
Statistics show that national and international ordinary letter postage and registered mail for a peak season like December suffered a 45 per cent decline in 2010.
Registered mail includes letters, packets or other postal documents considered valuable and need a chain of custody that provides more control than regular mail.
However, Ms Akullo sees the Internet as an opportunity, not an obstacle, for the postal service to meet its mandate of providing cheap communication to Ugandans.
She explains that the agency realised that it had to remain competitive in the technological era and made use of the internet to expand its product base by offering local and international electronic funds transfers using Posta Cash and the International Financial System (IFS) application respectively.
The IFS is a software application that helps posts replace their traditional paper money order services with electronic money order services.
With help from the World Bank, she adds, Posta Uganda also invested in a tele-centre project that offers high speed and affordable internet services.
About 20 tele-centres have been established in various districts across the country. The agency also offers fax and secretarial services.
The innovations have seen the agency grow its expedited mail service (EMS) volume for national mails from 9,677 in 2009 to 11,232 in 2010 while international mail volume rose from 13,142 to 15,361 over the same period.
The company's profits rose from Shs9 billion in 2004 to Shs10.4 billion in 2005 before jumping to Shs14 billion in the 2010/2011 financial year.
In a move to tap into mobile money, Posta Uganda entered a partnership with Uganda Telecom to use the over 300 post offices spread countrywide to enable the telecom's subscribers to send and withdraw money from their M-sente accounts.
Ms Akullo estimates that with the recent rebrand, the agency will hit the Shs20 billion target set for the current financial year.
Source: Daily Monitor News