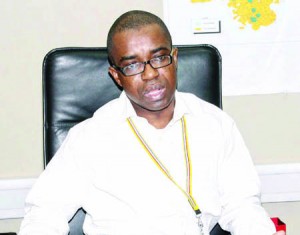 He said part of the money would also be used to improve service quality, facilitate trainings and continue the roll out its fibre optic cable across the country.
MTN is the largest operator in Nigeria, with 38.7 million subscribers. The company last year added 1,504 2G and 480 3G base stations to its fleet of BTSs, bringing the total BTS to 9,110 at the end of 2010.
Goodluck decried the general poor quality of service in the telecoms sector and reiterated that in Nigeria, demand outweighs the supply. He emphasised that quality of service would be a thing of the past if the country's infrastructure base was effectively managed and improved upon.
He disclosed that all the operators put together, including MTN, Globacom, Airtel, Etisalat and all the Code Division Multiple Access (CDMAs) operators have a total of 15,000 base stations to serve the 89 million subscribers in Nigeria and this is grossly inadequate.
He said: "The issue about the persistent drop in quality of service would only be a thing of the past if only we could have serious infrastructure upgrade. I can tell you that all operators, including the CDMAs are only serving the over 83 million active subscribers with just 15,000 base stations. This is compared to the United Kingdom, where the population is just 62 million and they have 66,000 base stations. So you can see now that in Nigeria, demands far outweigh supply. So these are some of the issues."
The firm's General Manager, Corporate Communications, Funmi Omogbenigun, in her comments said operators were expected to maintain competition because more cables would still come into Nigeria. She added that quality of service was an issue in some areas like Abuja, Imo, Osun etc because operators encounter challenges in getting viable landing in those areas.
Meanwhile, the Etisalat package came with an interest rate that was not disclosed as according to the company, "it is a matter of commercial confidentiality".
The signing agreement for the facility was held in Lagos yesterday with Citibank as the financial advisers to the transaction and Banwo & Ighodalo as legal advisers.
The banks that participated in the loan syndication are First Bank, Zenith Bank, Access Bank, Fidelity Bank, United Bank for Africa, Bank PHB, Guaranty Trust Bank and Oceanic Bank.
Managing Director of Etisalat, Mr. Steve Evans, said the facility was a landmark development in the telecommunications sector for 2011, and would offer the company the opportunity to aggressively intensify Etisalat Nigeria's network expansion across the country and offer what he called an even better quality service to its over seven million customers, sealing its claim as the most innovative and fastest-growing GSM operator.